Nextcloud 19 Beta is here! – This is how you get the update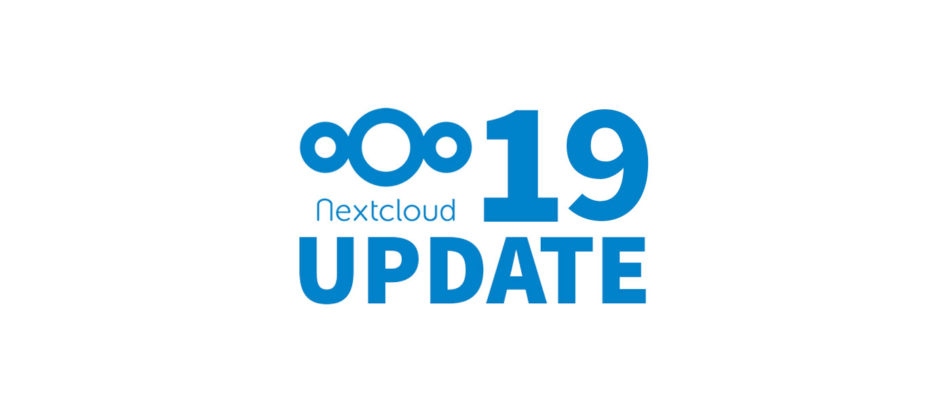 Published on 3. May 2020
Last updated on 28. May 2020
Nextcloud 19 Beta was released! Here you can read the most important information about the update and find out how you can already upgrade to Nextcloud 19 – despite its beta status.
Nextcloud 19 is here! But unfortunately we don't know much about the new features and improvements. Nevertheless, the Nextcloud developers are calling for testing the new version:
Beta six is here and Nextcloud 19 is coming soon! Help us make it a perfect release! 😀https://t.co/nkDm7MDC8E

— Nextcloud 📱☁️💻 (@Nextclouders) May 1, 2020
Also on the Nextcloud manufacturer's site you won't find out about the new features. But everybody can get an own picture of the update, which is why we are now taking care of the update here.
Update to Nextcloud 19
If you do not have an older version of Nextcloud installed, you can follow this instruction to install Nextcloud on Plesk.
Since the update is only recently online, it is still in the beta phase. This will probably remain so for the next days/weeks. This means that you can't install the update on Nextcloud 19 "in the normal way" yet. So you won't get the update displayed yet, as you might be used to.
What's wrong with an update?
Before you start, you should be sure that you want to install the update. There may still be bugs, so the version is still in beta status. Furthermore, many extensions are not yet designed for version 19 and you have to do without them.
So if you have an installation with a lot of users and valuable data and can't do without any function, you should wait a few more weeks with the update. But if you use Nextcloud only for private purposes on a small scale and you don't care about bugs, you can already do the update.
About further risks of the update there is also a contribution from bitlokes.de.
Create Backup
So you decided to do the update? Well, start by making a backup of your installation. You can either do this manually (export your database and download files via FTP) or you can use Plesk tools (if you are using Plesk) and use a variant suggested by your host. There is always something that can go wrong with an installation and it would be annoying if it resulted in data loss.
Adjust update channel and execute update
However, we can change this setting via the web interface and still execute the update. Under "Settings -> Overview" you will find the heading "Version" below. Here your update channel is probably set to "stable" and your old Nextcloud version is shown in the green marked field without any hint to a new Nextcloud version.

Change it to "Beta", wait a few seconds and then reload the page. Now you should see the update to Nextcloud 19.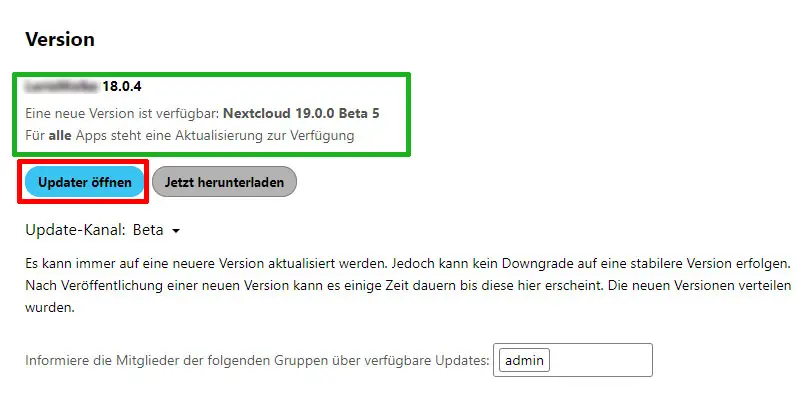 Then you can start the updater (marked red) and the update will start. In the individual steps, different components of your server and your installation are checked and a backup is created.
That's it! You have successfully updated your installation to Nextcloud 19 Beta! 🥳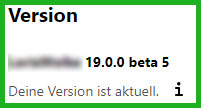 Conclusion
With Nextcloud 19 came new features and recent improvements. Which of these are in detail is currently unknown. So you should decide individually whether you want to use a version that may still contain bugs. I personally use the update already, because I use Nextcloud "only" for private purposes and have no problem with possible bugs.