Java: "A JNI error has occurred, please check your installation …" – How to fix this error!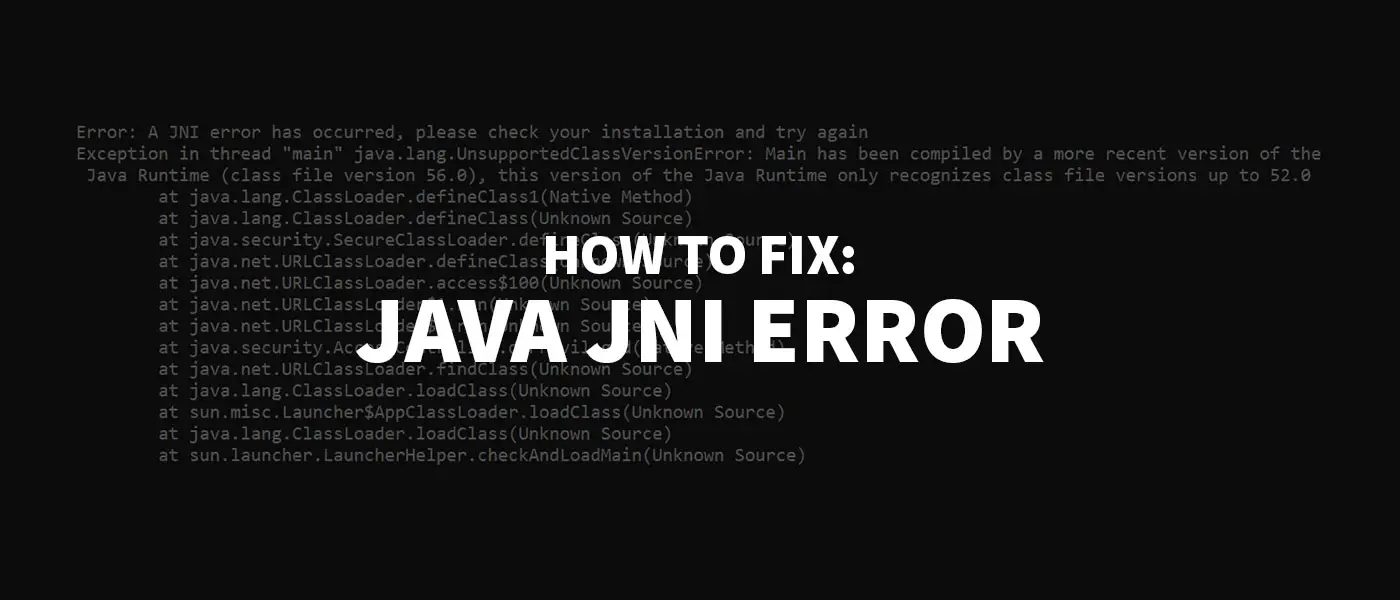 You have encountered this JNI Error error message? Don't panic! The problem can usually be solved quite quickly – and here you can find out how.
Have you encountered this error message or popup?
Error: A JNI error has occurred, please check your installation and try again
The problem comes from the fact that your JRE (Java Runtime Enviroment), that is your installed Java version and your JDK (Java Development Kit) do not work together correctly.
Now there are several possible solutions for you. Just choose the scenario that applies to you:
JNI Error when starting a Minecraft Server
JNI Error in Minecraft TLauncher
JNI Error in Windows CMD
The problem can occur if you want to call a .jar file via command line (Windows CMD), e.g. via the command java -jar File.jar or if you have compiled your program with Eclipse before.
To fix the error, you need to adjust the environment variables for Java.
To do this, type "environment variable" in your Windows search and open the "Edit System Environment Variables" item. In this window you click on "Environment variables…".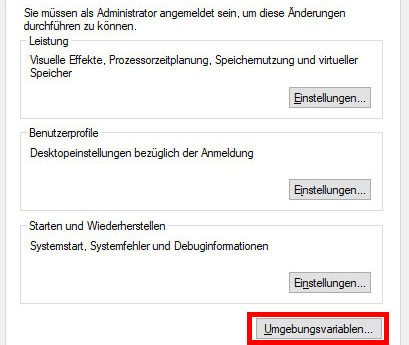 The "Environment variables" window opens. There you select the variable "Path" in the lower window "System variables" and click on "Edit…".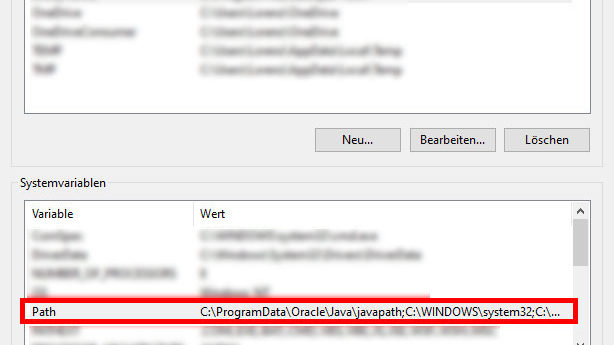 There you look for the line where the installation path of your Java JDK is stored. In my case this is under C:\Program Files\Java\jdk-13.0.1\bin.
If you don't have a Java JDK installed yet, you can download and install the .exe installation file ("x64 Installer") here.
If you do not have this entry, you can add it by clicking the "New" button.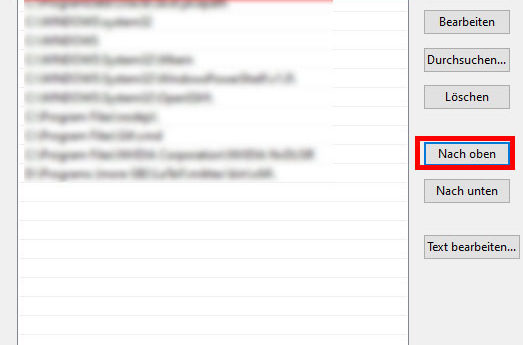 Select the line with the Java JDK and click on "Move up" until the entry is at the top. Done!
Now you have to close and reopen the Windows-CMD once and the error should be fixed.
JNI Error in Eclipse
In Eclipse the problem can also be the JDK and JRE version. But first see if it might be a simpler problem:
Maybe you have named one of your packages identically to a Java internal package (e.g. java). Try to rename your package – this can be the simple solution.
If the problem is not fixed I navigate to your Eclipse workspace and compile your main file manually in the Windows CMD using the following command: javac Main.java. Then you can run the file manually with java Main. If this works, it is probably due to the JDK and JRE versions in Eclipse. Reinstalling Eclipse may help.
JNI Error when starting a Minecraft Server
If you try to start your Minecraft server via the official server.jar (error occurs since version 1.17), you may get this error message:
JNI Error in Minecraft TLauncher
This error message can also appear when launching the Minecraft TLauncher.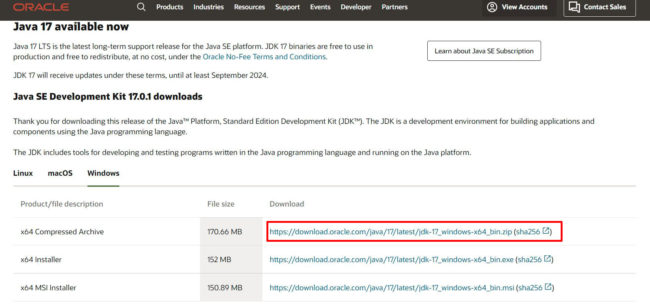 Right-click on the downloaded file and click "Extract here".
Copy the unzipped folder to the directory C:\Program Files\Java
Launch your Minecraft TLauncher and click on the gear in the bottom right corner
Click at "Java path" on "Browse…" and choose C:\Program Files\Java\jdkX\bin\javaw.exe (replace the X by the name of your JDK folder).
Save everything – now the game should start again
Java JNI error message still appears?
I hope that you were able to fix the JNI error with the help of this post. If this is still not the case, feel free to write me a comment.
What did you think of this post?


Related Posts
This can also interest you